Hotel Bed Bugs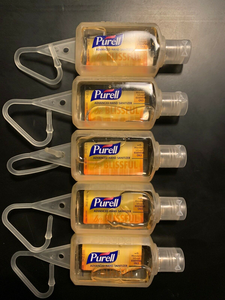 It is indeed unfortunate that as we try to rekindle our poor economy and revitalize the tourism industry, bedbugs have risen to the forefront on traveler's alert lists. One is hard pressed these days NOT to find at least one article in any major or minor publication related to the scourge of bedbugs in the hotel industry as well as cruise ships, college dorms, private residences, and even department stores globally. Is it that there has just been denial and avoidance of what is so obvious to so many travelers? The answer is generally NO.
The problem is that the discontinued use of the highly toxic pesticide DDT since the 1970's has lead to the rise in bedbug infestations and locations. Unfortunately, these pesky critters are difficult to see and detect, and even more difficult to successfully eradicate. Hotels are particularly susceptible due to the high turnover of guests and increased international travel. The costs to treat large pervasive infestations can be prohibitive, detrimental to one's health, take a long time, and unfortunately are often unsuccessful in both the short and long term effectiveness.
Savvy travelers are encouraged to take advantage of some of the newer products available to them that are designed to repel and deter a bedbug's interest in both their bodies as a meal, and their clothing and suitcases as a transportation mode! There are now natural and effective products designed specifically for the traveler that use a combination of essential oils and dried ingredients in certain combinations and proportions that have been proven to be successful in warding off the approaching bedbug(s)! They are safe; affordable; have a pleasant smell; can be taken aboard a plane; used in drawers, closets and suitcases; and readily available on the internet. As with all possible health and safety precautions, prevention is the logical first step!