How to Make Valentine's Day Special in Brisbane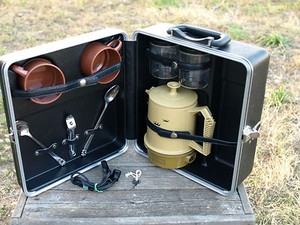 Are you trying to 'wow' the one you love this Valentine's Day? Chocolates, flowers and cards are so old hat. There are plenty of unique options in Brisbane to make the day one that will always be remembered.
Cruise the Brisbane River
Picture yourself with your loved one on an old world paddle steamer sipping on a complimentary drink, dining on seafood and watching the glittering lights of the city float past you. A paddle steamer dinner cruise on the Brisbane River is as romantic as it gets. Follow up the cruise with a nightcap and a romantic night in one of Brisbane's luxury hotels.
Brisbane Story Bridge Climb
If your partner is more the adventurous type, a twilight Story Bridge Climb is the ultimate Valentine's Day experience. And if proposing is on the agenda, what better place to do it than on the Summit of the Story Bridge, with the sparkling city skyline as a backdrop. Surprise your partner with a candlelit dinner afterwards and if you really want to impress, book a night in one of Brisbane's 5 star hotels to finish the day on a high note.
A Valentine's Day Picnic with a Difference
This one will take a bit of forethought and planning but the results will be worth it.
Book a suite in one of Brisbane's 5 star hotels. Check in as early as you can and fill the fridge with romantic food like oysters, chocolate, cheese and strawberries. Foods that can be shared like fondue and antipasto platters will also help set the mood. Buy a beautiful bunch of flowers and position it so it is the first thing your partner sees when they enter the room. Spread a picnic blanket on the floor, for something a little different, and handfeed each other. Have a little fun with it, try blindfolding each other if you're game!
Stick to the Formula
If you're really not sure what your partner will like…. stick to a romantic dinner out but make sure it's a good one. Many of hotels in Brisbane offer special Valentine's Day dinners and packages. If your budget is a bit tight, a candlelit dinner for 2 is always a winner. Pick one of the hotels in Brisbane that offers a special romantic Valentine's Day menu. Many restaurants also offer a complimentary glass of champagne for couples. If the budget allows, book a room at the same Brisbane hotel for the night. This way nobody has to drive and you won't lose that romantic feel on the trip home.
Valentine's Day doesn't have to be the same every year. With a little pre planning and imagination you can make every Valentine's Day a unique experience and one that your loved one will look forward to year after year.