Steps to a Stress-Free Hotel Stay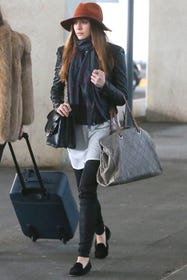 Many people book a night or two at a hotel in order to get away from many things-work, problems, or just the plain stress of living life day by day, tethered by all the things that concern survival. Here are a few tips and tricks to ensure that each second spent in a hotel will remain stress-free.
First off, to avoid any unnecessary stress, any personal preferences and special requests should be made upon booking. This allows the hotel staff to do their jobs as soon as possible, and lessens the chance of one walking into his or her room without the changes he or she asked for.
On the same level, it is also advisable to confirm the hotel reservation a couple of hours after booking and even some hours before check-in. This eliminates any conflicts in scheduling and allows the staff to clarify any special requests or developments or complications beforehand. While some hotels go out on a limb to confirm the reservation themselves, some still do not, so it is up to the guest to ensure everything is ironed out.
In case travelers do not already have reservations, it would be best to check in early. Showing up late without confirmed reservations is a recipe for disaster and a ton of stress-especially during peak periods of the year. It will not be easy getting quality rooms on nights where the hotel is teeming with many guests. If one wants the best room available, better book early or go to the hotel early.
Here is one you will not see in many tips articles: Dress properly. While it is important to stay comfortable wearing what one may usually wear, it should be noted that hotels do have dress codes-especially the higher-end establishments with many stars in their ratings. Conforming to the dress code eliminates any trouble with staff and potentially with other hotel guests.
Speaking of trouble with the staff, it would also be best for guests to be nice to hotel staff. The clerks, bellboys, housekeeping, and other crew members may be trained to provide the utmost service and courtesy, but it would really go a long way if guests avoid being high and mighty. Being nice always works for both parties.
Another way to drive away day-to-day stress is to avail of the special services offered by hotels-especially if these services come bundled free with your room reservation. Use of the health spas, gyms, massages, pools can greatly contribute to a well-rounded and rejuvenating hotel stay.
Here is one last tip: Guests need to make sure that they clear everything up via phone, e-mail, or personally at the front desk about the rates and surcharges. This way, they can avoid any nasty surprises when they see their final bill upon checkout. That is a lot of stress nobody wants to deal with.
With these tips and tricks at one's disposal, hopefully the days and nights spent at a hotel will be relaxing and stress-free. After all, you are paying for comfort and luxury-might as well stay fresh and in a good mood during your stay.