Things To Do In Las Vegas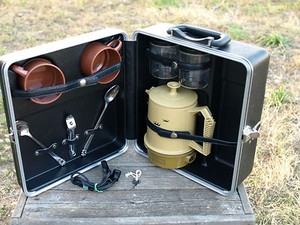 Looking for fun things to do in Las Vegas when visiting? Vegas is home to some of the largest hotels and casino resorts on the planet, the variety of sights to see and things to do in Las Vegas are endless here. The city that never sleeps is full of fun things to do, from the less expensive attractions in Downtown Vegas on Fremont Street to the over the top glitz and glam of the Strip. Whether you are ready to try your luck at the blackjack tables at the Wynn Hotel, take in the risqu?� Vegas Show Crazy Horse at the MGM Grand Hotel, take in the interactive Mob Experience at the Tropicana Hotel, or wander around the newly opened extravagant and detailed Cosmopolitan Hotel, there's plenty of attractions in Las Vegas that will satisfy all.
For those on a budget, looking to find some of the great deals in Las Vegas, hotels on Fremont Street, such as the Golden Nugget offer special deals throughout the week. Here, you can walk out your casino to be entertained for free at the Fremont Street Experience. A high tech and exuberant glittering light show with sound effects make for a stellar visual experience. Crowds of people come daily to take in this visual masterpiece and enjoy the live entertainment throughout. The hotels and casinos surrounding Fremont Street offer a very different feel than the Las Vegas Strip. Many of the other surrounding hotels of Fremont Street all have special offers available. Other hotels that offer deals in Las Vegas include the Luxor, Stratosphere Hotel, Excalibur, Tropicana Hotel, and more.
For those who are a little more pocket heavy and want to stay in the heart of it all on the Strip, choose from one of the Award Winning Mega-Resorts like the Bellagio Hotel, MGM Grand Hotel, the Wynn and Encore, or the Venetian and Palazzo Hotel. Any of these Five Diamond casino mega-resorts offer state of the art gaming of all kinds, fine dining in celebrity Chef restaurants on gourmet food prepared by world-renowned Chefs, and are home to award winning shows in Las Vegas and musicals from Cirque du Soleil, Broadway and more.
Whether you are here for business or pleasure, you are guaranteed to find the perfect way to spend your time. The Strip is undoubtedly, the "Entertainment Capital of the World" providing it's guest with an abundant amount of fun things to do in Las Vegas!