Wildlife of the New Forest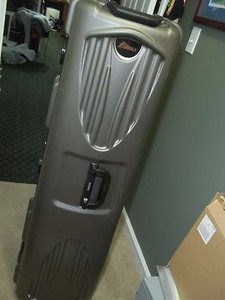 The new forest is a wonderful area of outstanding beauty located in the south of England. Consisting of woodlands and forests, the area has become a popular destination for recreation activities and short breaks. The area has adapted well by providing excellent new forest accommodation and facilities through the many towns and villages in its borders.
The New Forest is not only a wonderful example of astounding agricultural importance; it is also a huge habitat for many species of animals and wildlife. Much of the New Forest is protected by conservation rules which has kept the area untouched and a prime breeding spot for many different creatures. Throughout the New Forest are many different habitat types such as bogs, wet/dry heaths and dense forest land which all have unique and much needed qualities.
Visitors to the New Forest can visit the areas wildlife park to see many of the animals without venturing into the heart of the forest. Large emphasis is paid to butterflies within the park due to its original role as a butterfly farm, but there have been plenty of other exhibitions added such as barn owls and other seldom seen creatures. The wildlife park is certainly a great day out and a valuable source of information regarding the areas wildlife.
The New Forest has become a haven for many birds and has become a SPA (Special Protection Area) for birds. There really are too many bird species living within the new forest but you can certainly be confident of seeing anything from a Woodlark to a honey Buzzard during a walk through the area at most times of the year. All three species of native snakes reside within the area and the New Forests heath land is the perfect habitat for these very secretive creatures.
Cattle and ponies are a very common site within the New Forest; many of these creatures are left to roam and graze throughout the area. You can often see these animals venturing around many of the areas towns and villages, due to this many of the local resident and shop keepers have learned to keep themselves on their toes!